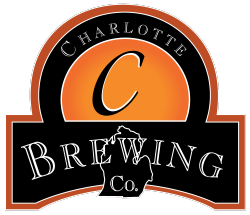 Handcrafted Beer Brewed
right here
stouts   /   IPAs   /   ales
Our Beers
Eaton Pub & Grille & Charlotte Brewing Co. recently opened our own brewery on the premises, making handcrafted beers. Our head brewer Jasson Orbeck has been making beer for over 21 years. He and Terry are great friends making great beer together.
Our bar offers 90 different bottled beers, along with an extensive top-shelf selection of liquors.
Always on tap
Gold Digger, Copper Mountain, Black Bear, Red Eye, Strawberry Pail Ale, and Crazy Women Creek
Specialties
Cochran Ave BBA
(Bourbon barrel aged ale. abv. 10.5%)
Our bourbon barrel ale has a subtle smell of a well crafted bourbon found in Kentucky. Yet it has a smooth ale taste with a slight honey and bourbon finish. We used a freshly decanted bourbon barrel from Kentucky to age this beer for 7 months. We are proud to serve this smooth sipping brew.
Dees Melons
(watermelon wheat. abv. 4.9%)
Light wheat beer made with fresh watermelons to make this a great taste of summer (lactose added)
Oatmeal Smoked Stout BBA
(abv. 10.5%)
This stout is the type of beer to stand out in a crowd. The dark rich roasty malts compliment perfectly with the creamy and full oatmeal flavors. It has a smooth contrast with the bold flavors from being stored 10 months in a bourbon barrel. To top it off we added smoked malts to cut slightly through it.
Liz IPA
(Gluten-Free IPA. abv. 4.2%)
Sorghum, honey and hops make this a nice light gluten free IPA
White Wedding
(flavored ale. abv. 5.5%)
Made by request for a friends wedding on June 3rd, 2017. Christines White Wedding is a White Chocolate raspberry wedding cake ale.
1 Year Beer
(ale/wine mix. abv. 5.2%)
A combination of five different types of malted barely, red wheat and pinot noir grapes. We then added the fruity, citrusy Nelson Sauvin hops. The final result is a unique, bright, refreshing and bubbly beer/wine
Carrot Cake IPA
(flavored IPA. abv. 8.4%)
A great food pairing is eating carrot cake while sipping a great IPA. We decided to bring this great combo into one drink. Sweet carrot will hit you in the front and the ipa bitter will balance at the end.
Engine #1
(rauchbier. abv. 6.1%)
This is a traditional rauchbier (smoke flavor) recipe frome Germany. You will find it to be an elegant, well balanced lager with the perfect compliment of cherry wood smoke.
Always On Tap
Davis Double (DIPA)
(abv. 8.4%, SRM 44, IBU 67.3, OG 14.7)
This beer is decidedly hoppy strong American double IPA. In this glass you will find a brilliant showcase of Amarillo and Summit hops rounded out with a subtle caramel malt.
Black Bear (Stout)
(abv. 6%, SRM 44, IBU 67.3, OG 14.7)
Lighter texture than most stouts, yet has a light oaky finish.
Crazy Woman Creek (IPA)
(abv 5.7%, SRM 12, IBBU 72.3, OG 15.2)
Firm hoppy taste with an earthy, dry finish
Red Eye (Java Vanilla Stout)
(abv. 5%, SRM 44.8, IBU 70, OG 16.1)
Light bodied stout with a delicate balance of coffee and vanilla beans
Strawberry Pail (Fruit Pale Ale)
(abv. 5.7%, SRM 16.7, IBU 40.6)
Started with a light pale ale and added 30 pails of strawberries to get a great balance of beer and fruit into what has become a Pub favorite.
Gold Digger (Golden Belgian Ale)
(abv. 5.3%, SRM 5, IBU 24.8, OG 12.3)
A light golden ale with a delicate hop aroma. This is a very smooth and easy drinking ale that's easy to enjoy.
Copper Mountain (Amber Ale)
(abv. 6.6%, SRM 15.3, IBU 36.2)
The Amber Ale style was born out of the American craft beer boom. With our amber ale we've stuck to the traditional American style with all American hops and barley. You find a mild hop flavor with a subtle yet smooth malty silkness
Long Haul (Session IPA)
(abv. 4.2%, SRM 7.9, IBU 55.2, OG 10.3)
A session IPA designed to have a great hop flavor while having a lower ABV than your typical IPA. Perfectly hopped balanced with a blend of American hops
Seasonals
Pure Michigan (Fruit Lager)
(abv. 6.6%)
Michigan blueberries & Michigan lager yeast make this a great beer. Enjoy!
Fuzzy Bum (Fruit IPA)
(abv. 6.6%)
Our peach IPA is a perfect blend of real peaches and the aroma and bitter of American hops. Great beer for any occasion.
Raspberry Elch Tal (Hefeweizen)
(abv 5.7%, SRM 12, IBU 72.3, OG 15.2)
Elch Tal is a traditional Bavarian wheat beer where the yeast takes center stage giving it the distinct hint of banana finish. We then throw in a bunch of raspberries to give it a subtle raspberry flavor.
Jack Wagon (Pumpkin Ale)
(abv. 5.9%)
We took a unique approach in making our pumpkin ale. We took Deannes pumpkin pie form the Eaton Palace and made a simple ale, combined them to make a great seasonal ale we hope you enjoy.
Snow Storm (Winter Lager)
(abv. 5.5%)
A rich lager that is lightly holiday spiced. A perfect beer for the winter season.
Hunters Moon (Oktoberfest)
(abv. 6.1%)
Our Oktoberfest starts with a rich dark German aroma with an initial malt sweetness. It will finish with a dry complex toasted malt flavor. We hope the version of our tribute to our favorite time of year.
Polar Bear (White Stout)
(abv. 6.5%)
Polar Bear has all the dark flavors of coffee and chocolate found in a rich dark stout. However you will find a color and texture of a crisp golden pale ale. This beer is truly unique and fun style that will challenge beer traditions and wisdoms.
Shandy Tan Line (Lemon Shandy)
(abv. 4.6%, SRM 4.4, IBU 15.5, OG 11.9)
Our Shandy Tan Line is brewed with soft pilsner and wheat malt. Fresh lemonade is added to secondary fermentation. Makes perfect crisp and refreshing summer ale.
Orbecks (Blood Orange Wheat Ale)
(abv. 5.2%)
Well balanced, accessible beer. Light acidic taste with a crisp finish.
Chocolate Cherry Stout (Flavored Stout)
(abv. 5.5%)
If you love chocolate covered cherries then you are going to love our chocolate cherry stout. With real cherries, real chocolate, and roasted malts this beer has a silky chocolate taste with a subtle sweet cherry finish.
Occassional
Trine Belgian (Triple Belgian Ale)
(abv. 8.8%)
Our Belgian Triple is an aromatic, fruity and spicy with a supportive clean malt character that makes this beer style suprisingly smooth considering the high alcohol level
Castaway (Coconut Porter)
(abv. 5.2%)
Rich dark flavor balanced with the smooth flavor of toasted coconut. We used shredded coconut, not extracts, to give that authentic coconut taste and mixed with barley makes a great beer..
Hop Venom (DIPA)
(abv 10%, SRM 7.4, IBU 135, OG 21.1)
We are truly worshiping the hops with this recipe. It's a complex blend of four different hops from three different countries. You will find a perfect double IPA balance malt, bitter and aroma.
Hops Swagger (IPA)
(abv. 6.6%)
You will taste a complex grain profile including a premium base malt from the UK. We also put together a delicate balance of hops from a strong bittering Chinook, an earthy Goldings to a floral Fuggles. This IPA will truly live up to it's "swagger" name.
Kriek Lambic
(abv. 6%)
Kriek Lambic is a beer that dates back to the Roman Empire in and around Brussels Belgium. Kriek stands for cherry. It is a complex, fruity, pleasantly sour wheat ale with an acidic bite in the finish
Wits End (Witbier)
(abv. 5.4%)
A refreshing, elegant, tasty, wheat based belgium ale. Flavored with orange peel, coriander and chamomile flowers.
Chair Thrower IPA (Belgian IPA)
(abv. 6.6%)
A beer that brings two great beer worlds together. Its perfect blend of the hop bitter and aroma of an American IPA with the fruitness and spiciness derived from the use of Belgium yeast.
EZ Street (Kolsch)
(abv. 6.2%, SRM 4, IBU 25, OG 13.9)
A clean, crisp, delicately balanced beer with a very subtle fruit and German floral hop character. You will find the subdued maltiness throughout leads into a pleasant well attenuated and refreshing finish.
Indian River (IPA)
(abv. 6.7%, SRM 7.2, IBU 128, OG 16.5)
Inspired by one of our favorite Northern snowmobile destinations. Our latest IPA is light crisp and perfectly balanced with fresh malts. We use hops in brewing and fermenting to give a good balance between bitter and that distinct Centennial aroma
Celtic IPA (Red IPA)
(abv. 6.8%)
Our red IPA is a moderately strong IPA combined with the caramel toffee darkness of a red ale.
Caramel Apple Ale (Fruit Ale)
(abv. 6.4%)
This is not Grandmas cider. We use Cortland apples picked right here in Charlotte to highlight a crisp apple taste to stir up the taste of fall. Then add a slight sweetness to give it a great finish
Cream of the Crop (Cream Ale)
(abv. 6.6%)
Once a popular North American ale. Summed up as a "bigger" incarnation of the standard American lager with a slight more bitterness and alcohol.
Happy Days (Rye IPA)
(abv. 5.3%)
Perfect beer for hop heads who want to try something a little different. We took rustic sweet rye whole grain and combined it with crisp hops to make a perfect blend that we hope you'll enjoy!
Pierced Nipple (Black IPA)
(abv. 6.3%)
Delicious cross between a stout and an IPA
Double Nipple (Black IPA)
(abv. 6.8%)
dark roasted grains along with some 2 row malts with a double helping of hops for a tasty mix of stout and IPA
1842 (Czech Pilsner)
(abv. 6.5%)
A beer modeled off an original Czech polsner. It is rich, complex, bread maltiness combined with a pronounced yet soft bitterness. 1842 was the year the pilsner was invented.
Top Secret (Black Ale)
(abv. 4.6%)
Lots of roasted and black malts to give this beer a dark rich full flavor
Hazelnut Coffee Porter
(abv. 4.8%)
A full bodied beer with a roasted nuttiness, enhanced by a hint of hazelnut. This beer will warm you up on a cold winter day.
Peach Fuzz (Peach Infused Ale)
(abv. 5.1%)
Brewed in honor of Michigans vast peach orchards. Eaton Pubs peach ale has a subtle sweet flavor and aroma while maintaining a light body and color.
Elch Tal (Hefeweizen)
(abv. 5.4%)
Elch Tal is a traditional Bavarian wheat beer where the yeast takes center stage giving it the distinct hint of banana finish. It is then balanced with sweet golden malted barley which delivers a smooth flavor worth savoring.
Long Duk Dong (Rhubarb Ale)
(abv. 7.1%)
A unique beer. The base beer is a golden caramel malt flavor with a flowery Saaz hops. We then add just enough rhubarb to add a hint of tart. This creates a perfect balance of sweet, flower and rhubarb sour.
Nut House Ale (Almond Nut Brown Ale)
(abv. 4.9%)
This beer is brewed with chocolate and special roasted malt to give it a roasted nutty flavor. We then carefully crafted the yeast and water to bring out the malty characters.
Bumble Berry Ale (Fruit Ale)
(abv. 6%)
If you love chocolate covered cherries then you are going to love our chocolate cherry stout. With real cherries, real chocolate, and roasted malts this beer has a silky chocolate taste with a subtle sweet cherry finish.
Bock
(abv. 6.2%)
Rich, creamy and complex low hopped lager. We brew this bock true to the historic style.
Lucky in the Hayloft (Saison)
(abv. 6%)
Traditionally Saisons were Belgium farmhouse ales brewed for the farm hands during the winter from whatever they had on hand. Ours has an earthy, yeasty character with a delicate fruity spicy balance. We hope you enjoy the complexity in every sip.
Peanut Butter Stout
(abv. 4.1%)
This stout round a strong dark roast with a creamy peanut butter hint. We hope you'll enjoy this smooth, nutty chocolate peanut butter stout.